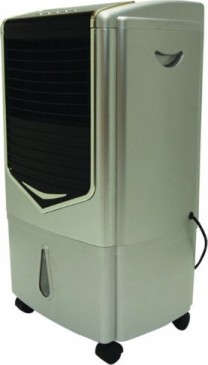 KuulAire PACKA43 Portable Evaporative Cooling Unit 350 CFM, Silver
It measures 27.7 inches tall..
Buy Now on Amazon
OverallScore
38
Opinions Analyzed
How it scores
Product Overview
It measures 27.7 inches tall.
Price
Price-wise, this unit costs less than most air conditioners.
Performance
It is said to perform rather poorly.
Quality and Energy Efficiency
Users opine that this model is of poor quality.
Noise Level
Noise is an issue with this unit. Most users will not be satisfied with how quiet it is. Dorm inhabitants in particular were not enthused about the machine.
Summary
When it comes down to it, opinions show that users are not pleased with the model and wouldn't recommend it to their friends.
Specifications
Remote control:
Yes
Fan speeds:
3
Weight:
18.4
Height (in):
27.7
Model name:
packa43
Installation:
Portable